Ann
---
The marriage records show that Ann was Ann Allen of St. Nicholas, Rochester, Kent. Below is the parish record of the marriage. Although a witness is named Austin, Ann's name is clearly Allen here.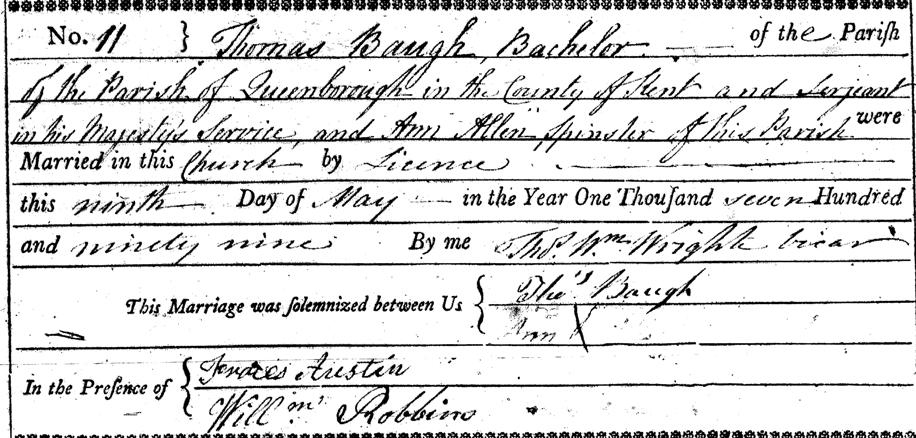 The Bishop's record, a copy of parish records, also shows Ann's name as Allen. See below.

The 1841 and 1851 censuses list her as 60 and 70 respectively.


However, Ann's death certificate shows her dying 25 January 1871 at age 93 years. A document that I haven't seen may say she was 93 years, 11 months, 15 days at death which would mean Ann was born 10 February 1777.

Ann Allens that I looked at:
Ann Mare Allen Christened 27 APR 1777 Whitstable, Kent, England - not in Sutton. Patents John Allen and Mary MRIN 294. Daughter Mary
Ann Allen, Christened 30 Nov 1777 Milton by Gravesend, Kent, England. Possibly in Lathe of Sutton. Parents John Allen and Mary Baldock